One Stop Phone Shop - Buyer Beware
This page contains details of the problems encountered with mobile phone retailer One Stop Phone Shop, and provides some information on how to complain. It was originally written in 2003, and has had subsequent updates.
Buyer Beware!
From mails we've received, messages on our forum, and a quick search around Google, there seems to be two common complaints with this online phone reseller:
One Stop Phone Shop make it as hard as possible for their customers to get their promised cashback


One Stop Phone Shop's site may give you the impression that they have phones available and ready for immediate dispatch when you place an order - but that doesn't mean you'll necessarily get the phone you're after.
Since starting the page in 2003, we've heard of a lot of complaints from unhappy customers - either those that haven't been able to redeem their cashback, or that have been promised phones that never materialised. Here's some basic information:
Background:
One Stop Phone Shop is an online mobile phone retailer with offices in Leicestershire.
OneStopPhoneShop was also responsible for themobilerepublic.com (after Mobile Republic went into receivership in July 2004), and was been associated with jointhree.co.uk
Their primary shareholder is Carphone Warehouse, and they appear to be another online service offering Carphone Warehouse products - e2save.com and mobiles.co.uk are also owned by Carphone Warehouse.
Useful links:
Our advice is to bake care when ordering from One Stop Phone Shop... check their small print! The worrying line "each order will be treated as an offer and will not be deemed to be accepted until dispatched or confirmed by a member of staff at One Stop Phone Shop" is the one that has caught out customers in the past.
In one of the cases brought to our attention, after an order was placed, a delivery date given, and money was debited from the customer's account, the order was mysteriously cancelled. The customer was not informed that the order had been cancelled, and when the customer complained of non-delivery, onestopphoneshop refused to honour the agreement, offer an alternative, or explain why the order was cancelled. After some pressure was applied, onestopphoneshop blamed the network operator for refusing connection and for stock shortages. The customer has since been approved by the network, Three, who blame onestopphoneshop for providing them with the wrong address details.
The response from OSPS... "at no time have you entered into a legally binding contract with one stop phone shop". Not great customer service. This was followed by the comment "This is the conclusion to the matter, this matter will not be taken any further by One Stop Phone Shop"
Comments from customers:
A collection of comments found online via Google in August / September 2003:
"I am still waiting for my 2 phones after many phone calls and getting fobbed off with the usual load of tripe from the sales staff"
"Cant ever seem to get a straight answer from OSPS every time I phone, the story always changes depending on who you speak to"
"One Stop Phone Shop kept changing their prices without warning"
"OSPS are so damned arrogant and they took money despite not having the phones in their possession. They wont give a straight answer and depending who you talk to depends what degree of truth you get"
"...the consignment number given by them was bogus"
"i think one stop phone shop are the pits and i certainly will never buy a phone off them ever"
Here are some other links to comments from unhappy customers:
Looking for an alternative to OSPS?
If you're looking for an alternative to OneStop - our site visitors have recommended the following: Phones4U , Dial-a-phone and MobileShop
---
Making a complaint...
If you wish to make a complaint, in the first place, contact their Customer Services Manager. You'll find contact details at onestopphoneshop.co.uk/contact-us


OneStopPhoneShop no longer appear to be listed as a member of ShopSafe, although e2save and Carphone warehouse are listed. More information: www.shopsafe.co.uk/complaints.htm


If you've been mis-sold, unfairly treated, or had your consumer rights compromised, You may find that your local Trading Standards can help - Trading Standards


Paid by credit card? If you've not received goods, or your contract has been broken by One Stop Phone Shop, contact your credit card provider for assistance under the UK Credit laws.


If you get no joy from OneStopPhoneShop - complain to the parent company, Carphone Warehouse - Complaining to Carphone Warehouse


We're also suggesting that if you have a complaint that's not resolved, you contact BBC Watchdog - contact Watchdog to make a complaint


You may also want to pass on details of your complaint via our forum


For more suggestions on making a complaint against a retailer, see our complaints page.
One Stop Phone Shop Contact Details
Main Address: One Stop Phone Shop, 3R House, Belton Road West, Loughborough LE11 5XH

Main phone numbers: 0871 522 3401 or 0871 522 3404 (national rate) , 01270 211999, 0800 0833070 or 0800 0496210
Customer Services: 0871 423 0404
Product Returns: Direct Returns, CPW Logistics Centre, Bilston Road, Wednesbury, W Midlands, WS10 7JN (Call 0871 423 0404 first)
Company Information. ONE STOP PHONE SHOP (UK) LIMITED appears to have been dissolved in 2006. One Stop Phone Shop is now a trading division of Carphone Warehouse Ltd

Previous addresses: One Stop Phone Shop Ltd, Datum House, Electra Way, Crewe Business Park, Crewe CW1 6ZT and Communications House, Marshfield Bank, Crewe CW2 8UY
---
One Stop Phone Flop?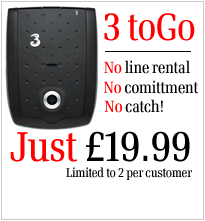 This section outlines the story of the OneStopPhoneShop £19.99 Three deal back in 2003, which gave us our first taste of the way that OSPS operates:

On 7th August 2003, the OneStopPhoneShop offered a special deal - An NEC 808 3g handset on 3's Pay As You Go tariff for just £19.99 - no contract, no ties, no catch - see a copy of their advert to the right. As well as the £19.99 Internet deal, the handset was offered for free to telephone callers on the 7th of August

From comments in newsgroups, and from mails we received from customers at the time, many customers have had problems with OneStopPhoneShop not fulfilling the order. The problems include:
Sale of Goods. OSPS seem quite happy to take a customer's money, even though they have no stock, and no estimated stock dates. We don't believe that it's fair to debit customer's accounts and supply dispatch dates when there's no stock on the horizon.


Stock problems. These are being blamed on Three. Regardless of who's to blame, OneStopPhoneShop seem to have made offers that they're not capable of fulfilling. By not supplying customers with accurate information, we believe that customers have now lost the opportunity to take their business elsewhere, and have to fight for answers and refunds.

Problems keeping customers updated. Customers using phrases like "fobbed off" and "unable to get a straight answer to a straight question" don't look good!
Dubious credit checks? We've seen three complaints that orders have been declined due to bad credit ratings. After investigating, one customer tells us that onestopphoneshop passed incorrect address information to the network, then denied this when challenged. If you're allegedly declined, don't take their word for it - check with the network operator yourself.
From discussions on various newsgroups, many customers had problems with the £19.99 deal from One Stop Phone Shop. Take a look at OSPS on Google. Also, many customers were told that stock was on the way (see here), even though we saw an seen an email saying that no more stocks were expected.

After helping out the customer whose case we were investigating, OneStopPhoneShop's Managing Director contacted the customer to resolve this in September 2003, and the customer received their Three handset and an apology... after five weeks, letters sent recorded delivery, and a lot of pestering by email. The morale of the story - If you have a problem with OneStopPhoneShop... keep on hassling One Stop until you get the answer you want and the service you deserve...

To comment on your experiences of OSPS - Please add your comments to our forum.
Looking for an alternative to OSPS?
If you're looking for an alternative to OneStop - our site visitors have recommended the following: Phones4U , Dial-a-phone and MobileShop


Consumerdeals cannot be held responsible for any comments posted to this site or our discussion forum. Please refer to our disclaimer for information on site content and removal of inaccurate or inappropriate content.
Bookmark this page:

Del.icio.us
|

Digg
|

StumbleUpon
|

Technorati
|

Facebook