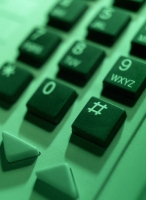 Wow. The cold callers are active this week. Today's unsolicited phone call to our TPS-registered number was trying to sell home boiler maintenance or some such. Read on to find out how these companies get your phone number!!
Calling from: 01254 355535 (Number Withheld)
Representing company: 247 Home Rescue – (247homerescue.co.uk)
Details of the call:
This company is trying to flog boiler breakdown cover, and were fairly pushy – they're keen to find out how much we pay for boiler care, so they can better it. They apparently work like British Gas – They have over 4000 gas safe registered engineers who aim to get to us within 4 hours. It seems they have their own engineers, but also outsource work to other engineers. Details were sketchy, but they were keen to offer a free quotation. A rather unprofessional exchange then occured, but at the request of 247 Home Rescue on the 19th of March 2014, we have removed details of this exchange. After this exchange, we were cut off, only to be called back by another representative from 247 Home Rescue.
The representative from 247 Home Rescue very helpfully told us that their cold calling team operate from different parts of the country, but they were calling today from a location in Petre Court, Clayton-le-Moors, Lancashire. The representative from 247 Home Rescue was keen to tell me that they work on Christmas Day – but he was less clear on whether that means they cold call on Christmas Day, or fix boilers on Christmas Day.
Whilst chatting away to the representative from 247 Home Rescue, we looked up 247 Home Rescue, to see lots and lots of complaints about their cold calling techniques. This was news to Connor, so we pointed him at 247 Home Rescue on nuisancecalls.org.uk
It's always nice to find out how these telemarketing firms get your number, so we asked. He reply was surprising. "It comes up on the professional data, sir". This made no sense, so I pushed: Apparently they get the numbers from "someone who we buy the data off, who's got all the names and all the numbers". I asked who this was that was selling my number, but apparently that's confidential. When I asked why, the representative from 247 Home Rescue helpfully told me that :
"We're not allowed to disclose over the phone who that company is. If we tell you that company name , you could go and get them in trouble."
So, it appears to us that 247 Home Rescue may buy phone numbers from a third party but they won't say who supplies this list – From the complaints identified on other sites, and our own experiences, some of the numbers on the list have been registered with TPS (Telephone Preference Service) as not interested in receiving unsolicited cold calls.
As 247 Home Home Rescue don't want to disclose who sold them our number, we asked for contact details for someone who could help. We were given the following:
Imram Seth, 247 Home Rescue, 3 Petre Court, Clayton-le-Moors, Lancashire BB5 5HY
After pushing the point, the representative from 247 Home Rescue bounced me to his supervisor. He seemed interested to hear that there are lots of sites out there highlighting 247 Home Rescue as an apparent cold-calling company. I read him a few of the quotes, which made him chuckle.
Now, I feel sorry for these poor telemarketing lads and lasses, sitting in their cold calling suite phoning people like me who don't give them an easy ride. They're only doing a job – and speaking to people like us at ConsumerDeals is wasting both their time and mine. As the representative from 247 Home Rescue says:
"What makes my job very difficulty sir, is people asking me questions that I honestly can't answer"
I replied that I did try to terminate the call initially, but the pushy sales girl engaged me in a conversation that I didn't want to have. I also pointed out, that them calling people who've asked not to be called as a bigger waste of time. If someone asks not to be cold called, and that request is ignored, what's the point of cold calling them? It shows that 247 Home Rescue are paying for a list of numbers that's wasting their time, and the poor folk they're calling. He saw the point, but apparently the representative from 247 Home Rescue felt as follows:
"That's the nature of the job. He wouldn't be good at his job if he didn't push people"
The supervisor from 247 Home Rescue is going to escalate this to his superiors, as he agrees that calling people that don't want to be called is a waste of his team's time.
It's also, apparently, worth reporting these guys to the regular, which you can do here: http://www.ico.org.uk/complaints/marketing/21
Had a call from these good folk? Add a comment below.