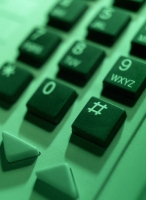 Cold Caller: Sat Assist (Conservo Digital Ltd.)
Pretext: Reducing my direct debit for Sky Protect
Number: 0845 241 0885
Call informationToday's fascinating cold call was from a cunning company called Sat Assist.
The caller came from 08452410885 and was to inform me that they were able to reduce my Sky satellite maintenance contract from £9.50 a month and to give me a new number to call for future maintenance and support calls about my Sky box. The number given was 0845 241 0885.
I was given every impression that the caller was my existing provider, and that this was a simple price reduction. It transpired that I would need to complete a new direct debit authority and cancel the old one. When I explained that my existing supplier had a direct debit mandate and could alter my amount without intervention from me, I was pushed to the caller's supervisor, "Callum"
Callum from Sat Assist's position was that they were able to reduce my direct debit payments to a lower amount. The reason for needing to cancel the existing direct debit and set up a direct debit to a debit card was apparently "to stop customers getting overdrawn in future, as there will be no bank charge if the payment is declined".  Callum then informed me that "It's a subtly different way of making the payment, due to high customer demand"
The special line of the call for us was: "You're not opposed to a cheaper plan are you?"
After a few more minutes of evasive and defensive arguments,  Sat Assist finally admitted that they were not my existing supplier, and that this was in fact, a cold call.
When asked where Sat Assist got my data, the blunt and unhelpful reply was simply "Market research". When pushed, he claimed that someone in the house must have filled in a survey. he couldn't tell me who, or how he'd got so much information about me. "I'm just the Call Centre manager"
The team at Sat Assist are clearly very experienced at deflecting questions and not making it clear that their unsolicited calls are touting for business. If you receive a call from Sat Assist, take care!
Sat Assist Summary
This call was a truly shocking of a cold caller masquerading as an existing supplier, and the complaints on whocallsme seems to bear out that their tactics are fooling people. In our case, they ignored the fact that we are on the Telephone Preference exclusion list.
If you've received a call from Sat Assist, and are as shocked as we were, feel free to complain online to the Information Commissioner here: ICO Nuisance Calls Form
Any experiences of this firm? Please let us know