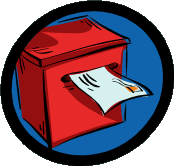 If you have a problem with a Royal Mail service, the first step is to complain to Royal Mail Customer Services.(Details)
If that gets you nowhere, the Royal Mail complaints process states that you next go to the Royal Mail's Postal Review Panel, who claim to be "an independent review panel that will take a fresh look at your complaint" and respond within 30 days.
One of our team has had cause to complain to the panel, and 33 days after that complaint, is still waiting to hear back.
We'd be really interested to hear from anyone who's taken their complaint to the Postal Review Panel, or on to the next step, the Independent Postal Redress scheme.
Did the process work for you? Any experiences, good or bad? Please add your comments below…