On the day that the Daily Telegraph is reporting that over 120,000 complaints have been lodged with Royal Mail in the first 3 months of the year, we thought you might be interested in the story of just one of these complaints, as one of our contributors has recently followed Royal Mail's tortuous complaints procedure.
Step One – Complain to Customer Services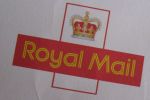 When I discovered that a Royal Mail redirection service had stopped working, I phoned Customer Services. The team that answer the phone seem very helpful, but don't seem to be the people who solve the problems. My complaint was logged into a system called CLEO.  Complaints logged in this way then get followed up with a letter. Mine was largely cut-and-paste affair that failed to address the problem.
After a few calls, I realised that phoning doesn't work. Calls seem to result in a one-line entry into CLEO, and it's someone else who follows up, often missing the point.
The trick is to write to them at: Customer Services, PO Box 740, Plymouth PL9 7YB (Or Customer Services, FREEPOST, Plymouth PL9 7YB)
This will get you a more detailed reply than a phone call.In my case, I ended up with a "we're taking no further action", go-away letter.
Step 2: Customer Services Manager
If you're not happy with what the Customer Service Advisor has to say, write again, this time addressing your letter to a manager (address as above)
In my case, this got Royal Mail to reconsider my complaint, and offer a Gesture of Goodwill payment, which didn't cover costs, so was refused.
Once you've done this and got nowhere, you can proceed to the next step:
Step 3: The Postal Review Panel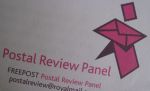 This apparently is a ring-fenced part of Royal Mail who'll look at escalated complaints in an "unpredudiced and impartial" way. You can complain online: Postal Review Panel, or by writing to FREEPOST, Postal Review Panel (there's no postcode)
I tried this online, and got an acknowledgement that I'd get a response within 30 days. After 30 days, I'd heard nothing, and chased them. Apparently the person was on holiday and no-one else could help. I gave up on Step 3, and went on the next one…
Step 4: The Regulator
Royal Mail's regulator Postcomm uses an Ombudsman-like service operated by IDRS Ltd. This is called the Postal Redress Service (or POSTRS for short). You can only go to them if you get a 'deadlock' letter from Royal Mail, or if Royal Mail fails to follow its complaints process (e.g. they fail to reply because they're on holiday)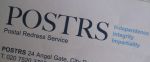 You can raise a Case with POSTRS online here: POSTRS complaints. In my case, I had to fax over copies of all correspondence for them to review.
This at least gets Royal Mail's attention. It prompted the Postal Review Panel to reply, although their letter said nothing that I hadn't already heard from Customer Services, so seemed to be a waste of time.
Their response to POSTRS was better. A formal six-page "Defence from Royal Mail", with lots of  information. The root of their defence relates to Section 90 of the Postal Services Act. This is unofficially known as the "Royal Mail immunity clause". You have no "claim in tort" against Royal Mail for compensation regarding loss or damages if Royal Mail messes up.
POSTRS send out a copy of Royal Mail's response, and you have the option to respond to their defence. Next, POSTRS send a letter telling you who the Adjucator is. It then took around a month for the "Decision" to come through. For me, this was a sturdy 12 page document  that: a) confirmed everything I'd told them, b) confirmed everything that Royal Mail had told them, c) commented on each issue ("I note that xxx said", "I acknowledge receipt of"). The POSTRS  findings agreed that Royal Mail had messed up, but that the "immunity clause" applied, and a refund was outside of the scope of POSTRS. They did agree that Royal Mail had "failed to address the Customer's complain appropriately on a number of occasions", and mandate that Royal Mail apologise in writing, and pay compensation over its handling of the complaint (in my case £20 for the stress and inconvenience)
Step 5: Take Royal Mail to Court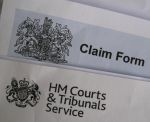 This may seem drastic, but if you have a strong case, and you've tried POSTRS, then take Royal Mail to court. You can file papers against Royal Mail through the Government's online court service at  Money Claim Online. Costs depend on how much you're suing Royal Mail for, but for less than £300, it's £25 (at the time of writing). Issuing a claim only takes a few minutes, and initially, you don't need to submit all of your paperwork, just an overview of the "Particulars of the Claim", plus the amount you're claiming. Note that you can also claim interest (8%, under Section 69 of the County Courts Act 1984)
The address to serve papers to is: Legal Team, Royal Mail Group Ltd, 100 Victoria Embankment, London EC4Y 0HQ
Once you've done this, Royal Mail gets a copy and has 28 days to file their defence (or pay up).
I'd love to tell you what happens next, but shortly after papers were served to Royal Mail, a lawyer from Royal Mail Legal Services wrote to me. Apparently they had a robust defence to my claim, again citing immunity under Section 90 of the Postal Services Act 2000:
"no proceedings shall lie against a universal service provider in respect of loss or damage suffered by any person in connection with the provision of the universal postal service…".
Nonetheless, to save the time and expense of going to court, they offered to settle out of court. After some negotiation (by email to save on postage), we agreed an amount, I got a cheque, and cancelled the Small Claims Court claim.
The Result
For me, POSTRS and HM Courts and Tribunals Service were the two bodies that got Royal Mail to listen and respond sensibly, but it takes some effort to get to that stage. Royal Mail seems to make it difficult to complain, presumably hoping that people give up in frustration.
I can only imagine how much time and money it has cost Royal Mail to handle my complaint. The out-of-court settlement, plus compensation far exceeded the original refund I was asking for, and my complaint had bounced around Customer Services, Head Office and the lawyers for six months, which can't have been cheap. I find it hard to believe that it's in Royal Mail's financial interests to expend so much money defending such a small refund. I can only assume it's a numbers game – if I'd given up earlier, they'd have had to give me nothing, and I'm guessing several thousand people give up along the way. By making the process so complex, do they save more in refunds than they lose in costs and time? Who knows.
Hopefully my story had helped anyone with a genuine complaint. Before I go, some final snippets for those looking to complain:
Don't: Write to the Chief Executive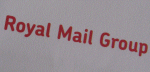 In our How To Complain guide, we suggest writing to the boss, as this can work wonders. In some cases, writing to the Chief Executive's office sets someone senior to look at a complaint, and take it seriously. I wrote to Moya Greene's office, and the letter was forwarded to the Postal Review Panel, the people who failed to respond in Step 3. The CEO, didn't want to know, so don't waste a stamp.
Don't: Try to send anything by Recorded Delivery
The Postal Review Panel's FREEPOST address doesn't have a postcode. Post Offices can't send Recorded to Special Delivery letters without a postcode. After some digging, we've found this address, with a postcode: Royal Mail Postal Review Panel, PO Box 644 , Dearne House, BARNSLEY S73 3BJ
Do: Consider the Data Protection Act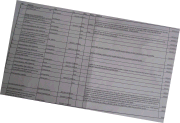 If you're getting nowhere between Step 2 and Step 3, consider doing what I did. As there was some dispute over a fact in my case, I made a request under the Data Protection Act to get a copy of what Royal Mail held on file about my complaint. It's free to ask, and you can submit a request in writing or by email. See Royal Mail Freedom of Information:  In my case, this yielded 4 pages of notes from Royal Mail's Customer Services system, which included notes such as "the error was ours" and "consider goodwill payment", The reports gave a good insight as to the way things work, and what happens behind the scenes of a complaint.  It would be unfair to suggest that everyone does this, but if your case is likely to go to court, using the Data Protection Act or Freedom of Information Act to get the evidence you need, may be worth considering.
The motto of the story?
The Royal Mail complaints procedure seems designed to make getting a complaint heard both painful and time-consuming, presumably to put you off. Perseverance seems to be the key, as does reading up on the  Royal Mail immunity clause, which they'll claim prevents you from suing if they're negligent.
In the first three months of this year, 120,884 people complained. We wish each and every one of you well in your mission, and we hope you have the stomach to go the distance. If you get poor service, complain. If you're fobbed off, persevere. With luck (and time), you can win. And maybe if more people go through the process, Royal Mail will see sense and try to handle future complaints a little better. It's got to be cheaper for them in the end!
Any stories? Please comment below.