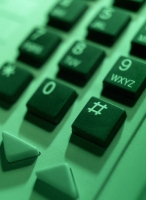 Today's unsolicited cold call comes from a firm looking to help us invest in the diamond market, for a result of 8% to 15% on our investment. Here's the details:
Caller:Robert Oliver
Calling from: 0203 006 6551
Representing company: Cohen Stones -(cohenstones.com)
Details of the call:
The caller, from a busy call centre, seemed interested in the level of investment that we have with our ISAs, and letting us know that Cohen Stones is showing "a result of 8% to 15%", apparently, whilst our ISA is losing money to inflation.
The poor caller worked very hard, despite a nagging cough, and read very well from his script whilst we looked him up online.
We've been trained to do a quick check on any company offering investment advice to see if they are regulated by the Financial Services Authority. We checked "Cohen Stones", but they're not on the list. We queried this with the caller, to be told the following:
"We did work alongside the FSA. We was working alongside James Fredericks, they are an FSA-regulated company. We now work alongside our in-house solicitors who are Laker Goodwin and Partners Ltd, and they are a regulating body that are governed by the Government, and that's who people's money goes to when they invest"
Mr Oliver went on: They source their diamonds from a mine in Australia, called the Argo mine, apparently the biggest producer of coloured diamonds in the world. At the end of 2013, the mine is due to close down, because the owners of the Argo mine, Rio Tinto are changing the mine from a pit mine to a tunnel mine.Whatever that means. It'll take ten years, apparently, which will make their diamonds more valuable, so the caller told us.
The script continues:
"If you invest £5000, you're always going to have that £5000. The reason this is true is that the governing body called the GIA. They are the Gemological Institute of America, and they valuate the diamond at its true market value" – We can get some "solid diversification into our portfolio". Saucy.
Should we decide to invest – our diamond would be house in "a facility house in Geneva" (cost of £150 a year) – or we can have it sent to our home address.
They're sending us a brochure, to help us understand how this will "give us a serious return and make some serious money". We watch with bated breath.
The caller confirmed that as they are covered by two governing bodies, the Gemological Institute of America and Laker Goodwin – We were told that "that's two regulating bodies that we work alongside for ultimate protection". From our Googling, that's a non-profit diamond laboratory in the USA, and a small accountancy firm in Essex. Not exactly the UK Government or the FSA…
Who is Cohen Stones?
To see how long they've been in business, we looked online.
A check on Companies House shows them as forming in December 2012
A check on their web domain shows that the address was created with 1 & 1 Internet by Charlie Sewell in South East London using a hotmail address in December 2012
They get a mention on WhoCallsMe.com as a possible scammer
Had a call from Cohen Stones Ltd? Please add a comment below.[Our Ref: LS100725]