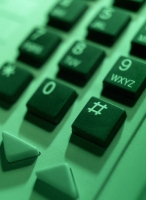 Just off the phone from an unusual cold call, from a company called Stopcomm Ltd.
This unwanted marketing call came from a writemyessayservice.co.uk company that claims to stop unwanted marketing calls… an irony in itself. I'm still not sure quite what to make of this one.
The company called with number withheld, and identified themselves as StopComm Ltd. They apparently are offering a system to reduce nuisance calls, and are nothing to do with TPS (Telephone Preference Service). They were trying to sell me a "box system" costing £74.99 that stops unwanted sales calls. The box, called the "Stop Box", this appears to be a home landline blocking system that uses CLID Caller Display.
What's interesting, is that the cold caller had my name, home phone number and postcode. When I asked where they'd got my details, I was told the following:
"obviously, when people have phoned you, you said something like 'not interested… no thanks' or words to that effect, and they have reported that to ourselves"
Still unclear, I asked again, to be told:
"I'll terminate the call  as you're not happy"
The representative confirmed the following:
Company name: Stopcomm Ltd
Phone number: 0845 463 8584
Website: www.stopcomm.com
Interestingly, the box system that they are trying to sell me, called the Stop-box, is priced £64.99 on their website, not the £74.99 I was quoted, and the "order now" box returns a "coming soon" message. The phone number given to me by the cold caller doesn't seem to match the number on their website. Their site also contains a number of spelling mistakes and typos.
The same product appears to be on a similar sounding site, stop-box.co.uk, listing what looks like the same essay product for £49.99
Still not quite sure what to make of this call and how they got my details, and can;t find a lot online about this firm. Anyone else had contact?