Gadgets For Girls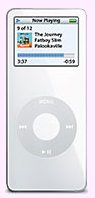 So you don't think your girlfriend loves technology? Oh, but we do! We love showing off that we have the latest phone,

laptop or PDA.

The latest MP3 player, like the iPod Nano
will look really cool in her bag, and if you want to get her something pretty, take a look at the iPod Mini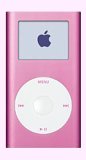 .

Alternatively, get her the world's smallest MP3 player. Less than 2.5cm, 512Meg of music, and in six colours - £85 from Currys


You must know how much time we spend on the phone... Well if you really want to get into her heart, buy her the latest handset, get a tariff that won't cost you or her a fortune, and just let her talk away.

Try these website for the latest phones on the market:


Currys - For all the latest, up-to-date technology
Carphone Warehouse - Accessories, handset upgrades and the best tariffs around.
Tip
Get her the latest phone but before you give it to her, make sure it charged and ready to go.

Tip
Program her best friends, her favourite hairdresser and restaurants into the phone and then let her play.

Tip
Download her favourite song for its ringtone, or get her favourite colour interchangeable cover.

Tip
If she is on pay-as-you-go, slip a top-up voucher into her handbag.

Interested in gadgets, TV and Tech? Listen to FrequencyCast, the online UK Tech radio show
Questions or suggestions? We'd love your feedback
Bookmark this page:

Del.icio.us
|

Digg
|

StumbleUpon
|

Technorati
|

Facebook