Update: This thread was posted in 2012. In 2015, we received the following statement from WeFightAnyClaim:
"Here at We Fight Any Claim we have acknowledged that there were some issues in past practices and we have now moved on and remedied any customer service issues regards sales calls."
They go on to state that they believe the thread is misleading because "it represents an old and outdated representation of our business practice, it s also now inaccurate as we no longer operate the way we re portrayed within the thread."
Original Story (2012)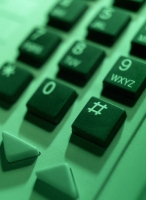 Another call received be one of our team today from "We Fight Any Claim".
They called from the number 0844 856 9007 this afternoon, having called us in the past. Here's how the call went:
Them: "We're calling from We Fight Any Claim…"
Us: "Let me stop you there. I've spoken to you before. I'm not interested."
Them: "This isn't a cold call, this is to help you"
Us: "No thank you. Please can you end the call and remove me from your database."
Them: "We can help you with your PPI claim…"
Us: "Can I speak to your supervisor?"
Them: "No-one is available. Have you claimed  back your PPI yet?"
Us: "I am on the TPS register, why are you calling me?"
Them: "You opted in on a survey"
Us: "Which one?"
Them: "I don't have that information."
Us: "You've called before, and I have asked twice to end this call"
Them: "If you let me finish. Have you claimed back your PPI already?"
Us: "Why do I need to tell you three times that I don't want to carry on with this call?"
Them: "I was trying to clarify whether you could be invited to get some money back"
Us: "I appreciate that, but when iI said no thank you, and asked to end the call, why did you carry on?"
Them: "I just asked you one more time"
Us: "Is it your company policy to keep asking until you get three "nos"
Them: "I apologise if you think I was being aggressive"
Us: "It's interesting that it took three "nos" and asking for you supervisor to get you to stop"
Them: "Thanks for your time. Enjoy the rest of your day"
I find it amazing that asking for me details to be removed, and repeatedly saying "no" doesn't seem to do the trick. I guess all the time they're flogging a dead horse with us, stops them calling someone else.
From looking online "We Fight Any Claim" seems to have annoyed a few other people with their abrupt and aggressive cold-calling. Here's an example: whocallsme.com/Phone-Number.aspx/08448569007
Wonder if we can expect another call from them tomorrow, or if we've finally got ourselves removed from their list?
We Fight Any Claim has been featured on BBC Watchdog twice… see: www.bbc.co.uk/blogs/watchdog/2011/09/ppi_claims.html and www.bbc.co.uk/programmes/b01kppkb, and there are some unhappy customers over on the MoneySavingExpert: Don't go near We Fight Any Claim
Any experiences of nuisance calls from We Fight Any Claim? Let us know…