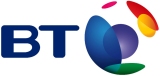 A quick post to see if anyone out there has received an unusual text message from BT recently…
One of our team received an unexpected text message today:
"Hello, this is BT. Your Direct Debit is now cancelled. Future bills will now include a Payment Processing Fee of 5.40 if you're billed quarterly; or 1.80 if billed monthly.   Any balance will be added to your next bill. For queries about this message or to re-sign to Direct Debit please go to www.bt.com/ddcancel, or ring 0800443311″
The text came in from 28767 BTSMS
Our team member had not cancelled his direct debit, and checking with his Lloyds TSB bank account online, it appeared that the direct debit was still in place.
A call to BT seemed in order. After some frustration with the "press 1 for xxx, press 2 for yyy" system, we discovered that it's best to ignore the "Press 3 for billing options" option and use "other" to get a human.
When we got through, we were told that they've had a lot of calls about this, and confirmed that our direct debit was still in place and all was well. The unexpected text was blamed on a system error.
We took a note of the BT representatives name, and the time of the call, just in case. If you get a similar message, it's worth calling BT (free) to get someone's name, as paying an extra £21.80 a year for not having a direct debit doesn't sound very appealing!
If you've received a message about your direct debit for BT being cancelled, please get in touch to let us know by adding a comment below…