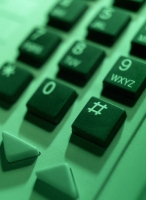 One of our team has just received a cold call from a firm called 3D Tel / 3D Telecom in Manchester, claiming to be calling regarding an o2 upgrade.  We're wondering if this is legit. Here's the story:
The caller told me that I was due for an upgrade on my o2 contract. When I pointed out that I was on a SIM-only contract, and therefore not due a handset upgrade, he asked to confirm how much I was spending on the contract per month.
Alarm bells started at this point. I was receiving a cold call from a withheld number from someone claiming to be from o2. This person had no knowledge of what account type I had, what contract I was on, or how much I was spending a month.
After querying this, the gentleman told me that has acting on behalf of o2 from a call centre, and had no access to my account details. When I asked for the company name, I was told "3D Tel", which he later corrected to "3D Telecom". A Google reveals this to be a small shop in Oldham.

The caller denied working for a small shop in Oldham, but claimed he was unable to give me his company's web address as it was his first day, and refused to give me the company's phone number as they were "an outgoing call centre".
As the caller could give me no information about the company he worked for, or about me or my contract, the call was ended rather quickly.
We've no idea if the call was legit or not, and we'd be interested to hear from anyone with any knowledge or experience of 3D Telecom, o2's call centre in Manchester.
Follow-on call from 3D-Tel
Another call from 3D Tel in Manchester today. Again claiming to have got my number from o2 and being from "the upgrade team" and claiming to be the official licensors of o2. The caller refused to give me his name but confirmed that they are in some way connected to Carphone Warehouse and e2save.com, but the caller was vague about this.
Comment from o2?
We had an online chat with o2 to see if this was legit, or a scam. Here's what we were told:
Ravinder: Thanks for waiting. I see that it is a scam. We have not tried to call you at all. So, please never give out any personal details.

Ravinder: I will get this escalated to the relevant team as well.
Troubling. Anyone else had a call like this? Let us know…